Every day at a San Francisco high school, students pass artwork depicting slavery and violence against Native Americans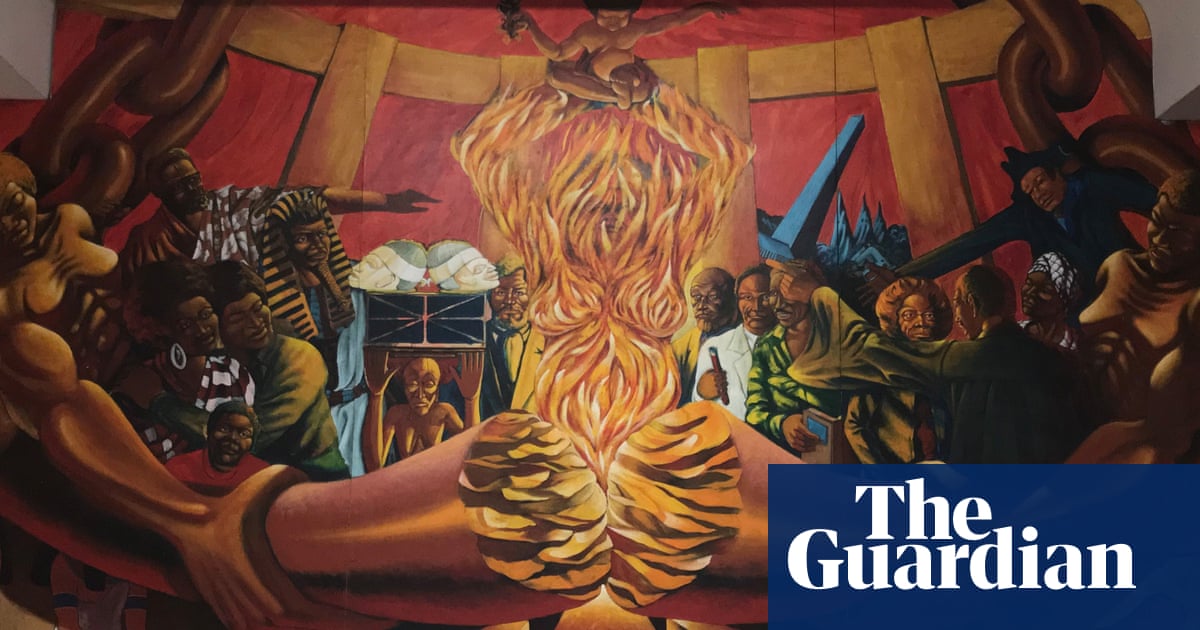 Depending on whom you ask, a 1,600-sq-ft art installation at George Washington high school in San Francisco is either an unflinching look at American history, a stark depiction of violence against oppressed minorities or both.
In New Deal-era murals spanning the staircase and lobby, the Russian emigre Victor Arnautoff depicted Washington in 13 scenes. Two in particular have generated student complaints for more than 50 years, and in April, an ad hoc committee recommended that the artwork be archived and removed.
In one, the statesman stands over a map of a young America while pointing westward; at the end of his arm, four white settlers with rifles rendered in monochrome walk over the full-color body of a deceased Indian whose face is turned away from the viewer. At the dead mans feet, another Native American, wearing a headdress, sits at a campfire and shares a pipe with another armed white man.
On the opposite wall, the owner of the plantation at Mount Vernon confers with a white man who gestures at some of Washingtons slave laborers: a shoeless black man shucking corn, three stooped, faceless black women in the far distance picking cotton and another black man who hammers wood for a group of white men manufacturing barrels.
In a statement following the committee decision, the San Francisco unified school district said: The majority of the group expressed that the main reason to keep the mural up at the school is focused on the legacy of the artist, rather than experience of the students.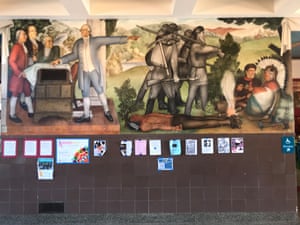 Original Article : HERE ; The Ultimate Survival Food: The Lost Ways