Andy Murray said it is pretty unlikely he will return to singles after he and Serena Williams powered past Fabrice Martin and Raquel Atawo 7-5, 6-3 in the mixed doubles at Wimbledon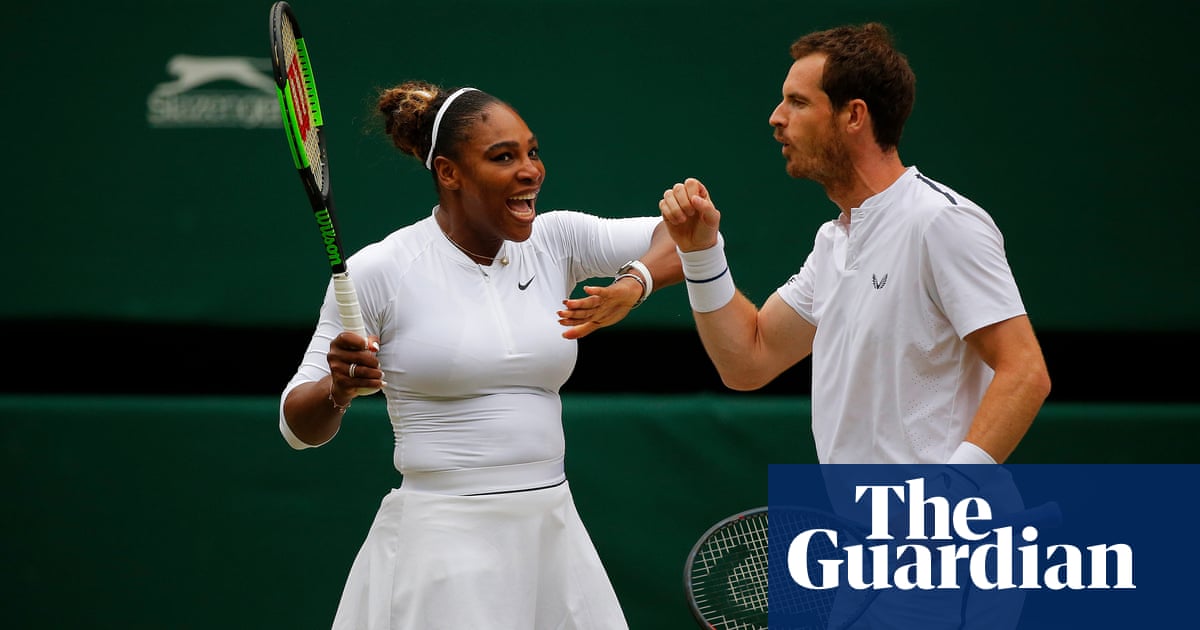 Do not be mistaken: behind Andy Murrays new smiley on-court demeanour lurks the spirit of a champion. He still yearns to feel the heat of competition at the highest level of mens tennis again and has seen nothing during his time away from the tour to make him think he is incapable of challenging Roger Federer, Novak Djokovic and Rafael Nadal.
By the same token, however, the former world No 1 acknowledges he has a different perspective on triumph and despair six months after career-saving hip surgery. Murray has no desire to experience all that pain again. He will not rush his return to singles action and, after impressing alongside Serena Williams in a polished 7-5, 6-3 mixed doubles win over Fabrice Martin and Raquel Atawo in front of an enraptured Centre Court audience, revealed that it is doubtful it will come at the US Open in August.
I think its pretty unlikely just in terms of timing, Murray said. I spoke to my team a bit about that yesterday. Theres just a lot of stuff I need to get done physically, get myself stronger. The amount of work I need to do on the court to get ready for singles, the amount of work I need to put in off the court to get myself strong enough to play best-of-five sets, its still quite a way away unfortunately.
I would love to play. I need to look pretty long-term with this. I dont want to be having to go through another big operation in a few years. I want to make sure the operation Ive had lasts for as long as possible. To give it the best chance, I need to make sure that Im physically really strong before I get back on the singles court.
All the battle scars tell Murray there is no need to force it now. I said this at the beginning of the grass season: I dont want to put a timeframe on it, he said. You guys want a timeframe. I dont know how long its going to take for me to physically get to that level.
I know some people might like it to have taken five months or six months but its going to take more time than that. Whether thats nine months or 12 months or 18 months, I dont know. Ill do my best to make it as soon as I can.
Murray added that he does not intend to travel to the States to play any of the smaller tournaments before the US Open. Indeed he is yet to decide how to play it after Wimbledon.
I want to try to prepare and get ready for singles, he said. If Im able to train the way that I need to off the court and still maintain my performance on it in doubles, I would consider that. But I dont know if I want to go over to the States to play doubles for four or five weeks. Ill decide on that probably when the tournament [Wimbledon] is done.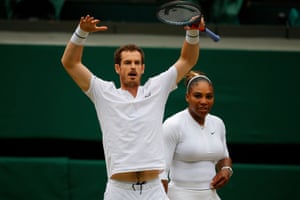 Original Article : HERE ; The Ultimate Survival Food: The Lost Ways