Leather-clad group Hatari say this years contest, in which they will represent Iceland, is built on a lie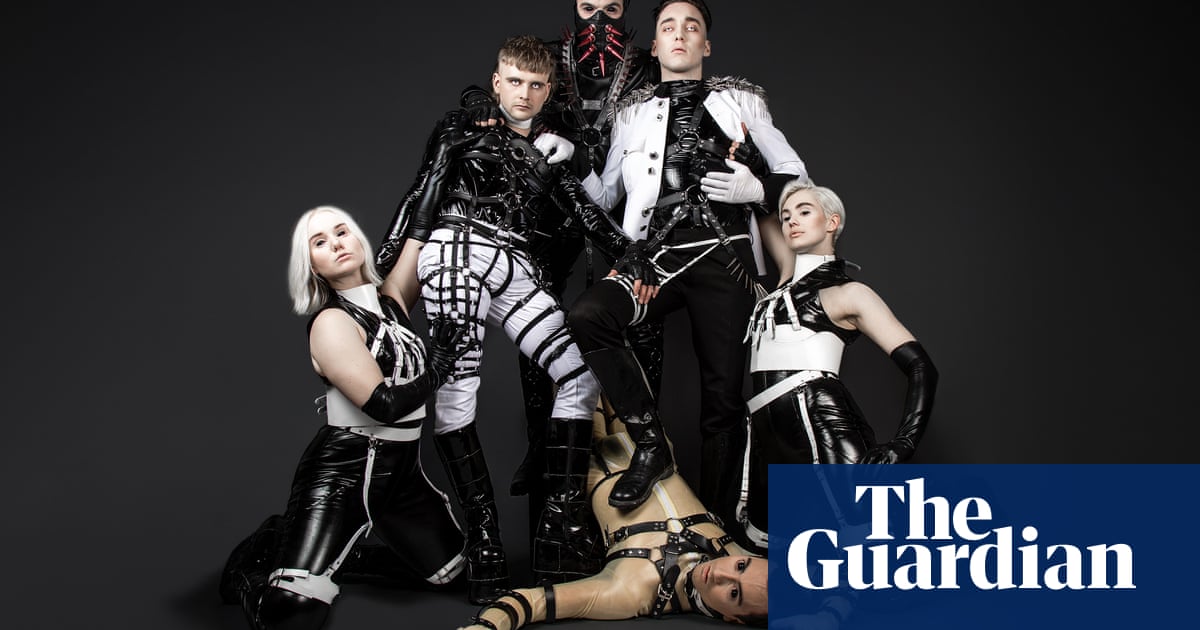 Nothing titillates the Icelandic bondage and dominance-themed band Hatari more than a glaring contradiction.
On stage, the group, whose name means Hater, present a fascist-inspired dystopia of blood-splattered whippings. In person, they are softly spoken and occasionally cheerfully optimistic.
They have slammed Eurovision in Israel which is the subject of boycott calls over the countrys treatment of Palestinians as being built on a lie, calling it propaganda and a whitewash, yet they have agreed to represent their country in Tel Aviv this week, expressing genuine love for the competitions message of unity and diversity.
While the groups founding purpose was to overthrow capitalism, they own a for-profit company selling T-shirts and merchandise and brashly advertise their own carbonated water at any opportunity, promising it is the purest water left on Earth.
Of course, dismantling capitalism is an expensive affair, says one half of the bands main duo, Matthias Tryggvi Haraldsson, in monotone sarcasm.
The worlds longest-running televised song competition boasts a proud history of pop ballads light on meaning and heavy on fun and glitz, making it a wonder that a black leather, highly sexualised group who revel in pain have made it to Eurovision with a song entitled Hate Will Prevail.
Some of our fans in Iceland are gimps at heart, explains the other frontman, Klemens Hannigan, his golden hoop earrings dangling, framed by a blonde mullet.
The pair of cousins, both 25, dreamed up the performance art group during a stroll in the nighttime sun in Reykjavk several years ago, contemplating the rise of populism in Europe. Hate Will Prevail takes it forward, imagining a dark future. The militaristic, authoritarian style of BDSM bondage, discipline, sadism and masochism seemed apt and they have been welcomed, they say, with open arms by the Icelandic fetish community.
They told us about the importance of consent and trust, before proceeding to flog us, says Tryggvi Haraldsson. The chairman of the national BDSM society became an ally and even made a cameo appearance in a music video.
The third member of the band, Einar Hrafn Stefansson, is a drummer who appears in shows in a mask. He was spotted recently on a beach in Tel Aviv in platform boots and metal chains. He was let out for a couple of hours; otherwise he is locked in his [hotel] room, says Hannigan.
Hatari have emerged as the most controversial act this year, putting politics front of stage in a contest that has been at pains stay apolitical, to the point of adding censorship of lyrics and speeches into its rules.
With their deadpan humour, Hatari challenged the countrys leader, Benjamin Netanyahu, to a traditional Icelandic trouser-grip wrestling match the day after the Eurovision finale, to be adjudicated by a neutral UN-sponsored referee.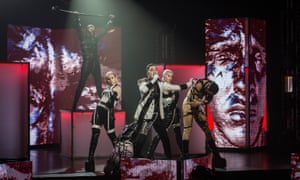 Original Article : HERE ; The Ultimate Survival Food: The Lost Ways