Man arrested after discovery of remains thought to be Brenda Venables in Worcestershire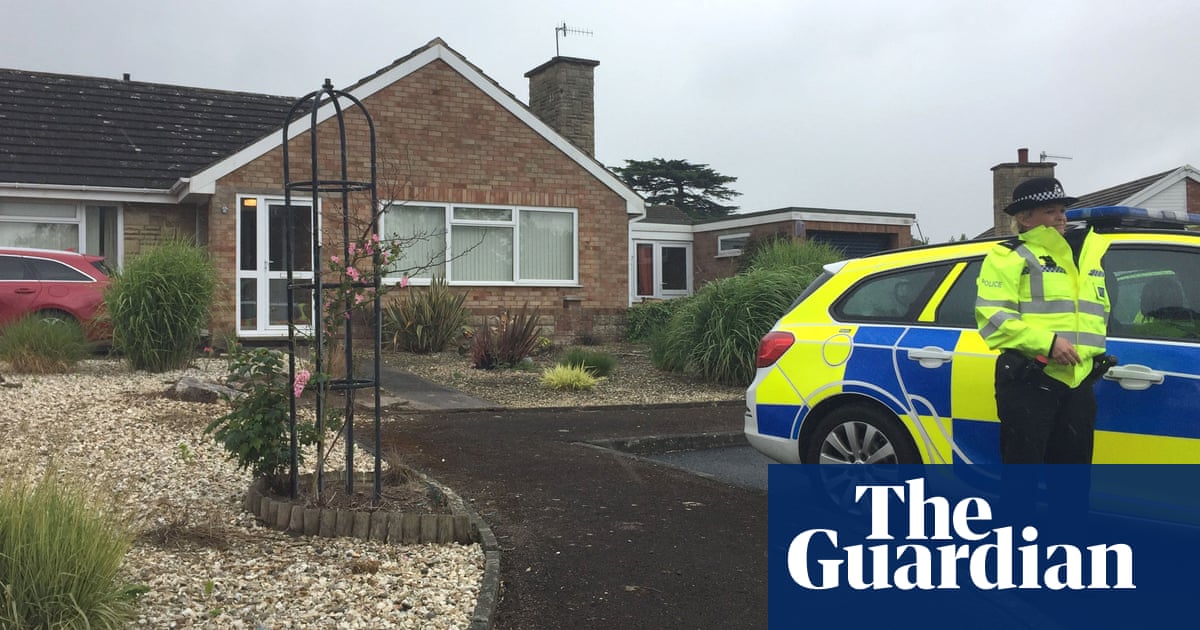 Police have arrested an 86-year-old man on suspicion of murder after a womans remains were found in a septic tank.
Detectives believe the remains are those of Brenda Venables, who disappeared from the village of Kempsey in Worcestershire in 1982 when she was 48.
Venables was reported missing by her husband, David, a farmer. He told his local newspaper at the time that he had no idea what happened to her.
West Mercia police launched a murder investigation after the discovery of the remains at the couples former home in Bestmans Lane, Kempsey, on 12 July. Police announced on Tuesday that an arrest had been made.
A spokesperson said detectives were awaiting DNA results but that circumstances led them to believe the remains were likely to be those of Brenda Venables.
In May 1982, David Venables told the Worcester News: I just woke up to find that she had gone. She has never done anything like this before and I havent the faintest idea what has happened to her.
He said his wife had recently been suffering from depression and a bout of flu. Venables, who farmed 202 hectares (500 acres) of land, added: I have been unable to sleep a wink since she left and I can only hope and pray she is safe.
It is understood the remains were discovered after the tank was drained during routine maintenance. Police said formal identification was likely to take a few weeks.
The house on Bestmans Lane was sold in 2014 and Venables, 86, now lives in a bungalow a mile away. On Tuesday police were carrying out searches at the bungalow.
Three marked cars including a police van and two unmarked cars were outside the detached property. Officers wearing gloves could be seen inside.
Police would not be drawn on activity at the scene other than to say it was a line of investigation. A spokesperson said: We will not confirm or deny the identity of the man in custody.
Neighbours of Venables said he kept to himself and always had the blinds drawn at the front of his home. You can see the blinds are down and thats all the time, and thats normal, said one woman, who declined to be named. Its quite astounding. To actually find somebody in a cesspit.
A man who lives a few doors down said: Weve said hello to him but we dont know him. Its a friendly, sleepy neighbourhood.
The discovery was made eight miles from Pershore, where police were searching for the missing estate agent Suzy Lamplugh. That search ended on 17 July and police confirmed the Kempsey discovery was not linked to the disappearance of Lamplugh from London in 1986.
Flowers have been placed on the septic tank in which the remains were found.
Original Article : HERE ; The Ultimate Survival Food: The Lost Ways
The best offers on the market today:
Amazing Abs Solution
ScopeCash
Isabel's Bridges Saga Book 1
3 Step Method - Create Automatic Online Income Streams